Renowned clinics for orthodontics in Ho Chi Minh City
For many people having orthodontics needs, especially foreigners, being able to find a good dental clinic in HCMC with a high reputation is crucial. Dai Nam Dental currently has 7 branches in the city and more than 20 years of experience in orthodontics. With our team of proficient and professional implantologists, advanced medical devices, wholehearted consultants, and our free examination and consultation program, we've become a trusted dental clinic system for all our patients, domestically and internationally. In the following article, we will help you understand more about this clinic, as well as get the latest information on orthodontics price.
A RENOWNED CLINIC FOR ORTHODONTICS IN HO CHI MINH CITY
Founded 20 years ago and still growing since then, Dai Nam Dental is now one of the largest dental clinic systems in Vietnam and the leading one in HCMC. With more than 30 branches nationwide, we've been providing orthodontic services to both Vietnames people and foreigners. In HCMC, our headquarter is located at 179 – 181 Nguyen Thi Minh Khai St., Dist. 1, HCMC. In order to earn our current reputation, we have strictly applied and followed our set of standards as below.
SKILLFUL ORTHODONTISTS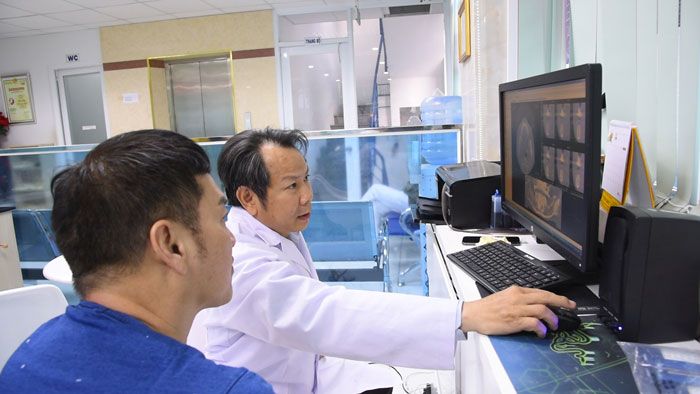 In order to have a safe and efficient orthodontic treatment, the most important factor is having skillful and proficient orthodontists. As devotion and quality are our top priority, we always employ doctors who are highly skillful, formally licensed, and well versed in performing orthodontic treatment. All our doctors are devoted, careful, and strictly adhered to the standard procedure for orthodontic treatment of the clinic. By that, our customers can rest assured to have orthodontic treatment here.
Read more: The best methods of barces
MEDICAL DEVICES AND EQUIPMENT AND TREATMENT ROOMS THAT MEET STANDARDS FOR A MODERN DENTAL CLINIC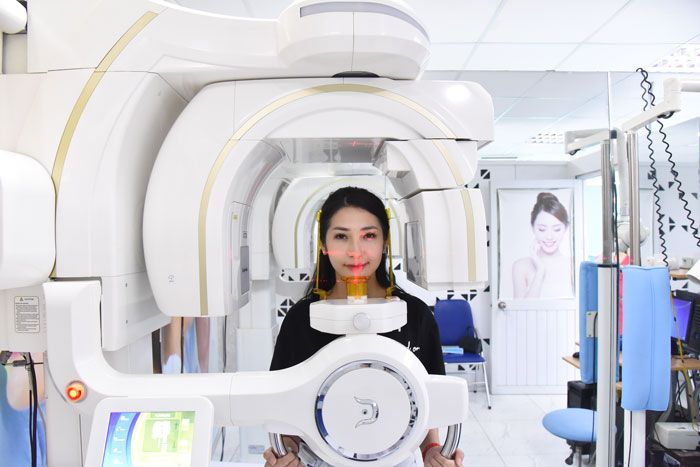 To have the best treatment result for our customers, Dai Nam Dental is equipped with advanced medical devices, fully supplied treatment rooms that meet current standards for a modern dental clinic.
Modern and comfortable treatment chairs to make our customer extremely pleasant throughout the treatment process.
Sterilization rooms which meet standards set by the Ministry of Health.
Autoclave sterilizer to provide patients with high hygiene.
Cone Beam Dental X-Ray Machine: advanced CT scanner which is very effective in visual diagnosis and can help doctors in making the most convenient treatment plan.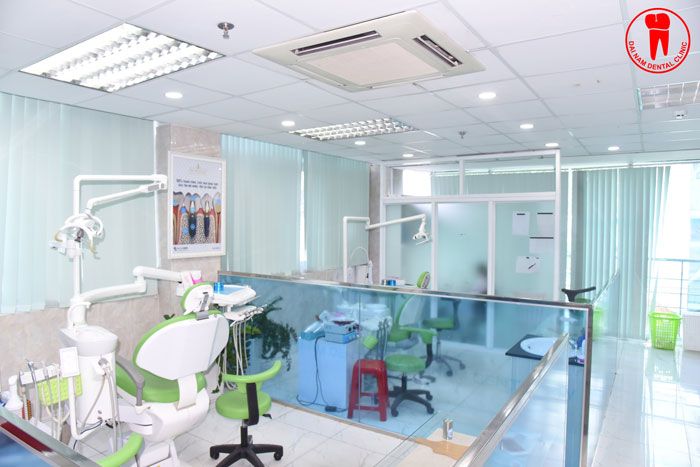 All our medical devices and equipment follow standards set by the Ministry of Health. We also continuously updated our treatment process with the latest techniques in order to best serve our customers.
Read more: Invisalign at Ho Chi Minh City
ENTHUSIASTIC STAFF
We currently have more than 250 employees who are highly required by Dai Nam Dental in professional knowledge and attitude. For customers' total satisfaction, we always put your interests ahead. Our consultants are willing to answer all your concerns before, during, and after the orthodontics procedure, wholeheartedly and totally free of charge.
A CLINIC FOR ORTHODONTIC TREATMENT, HIGHLY RECOMMENDED BY FOREIGNERS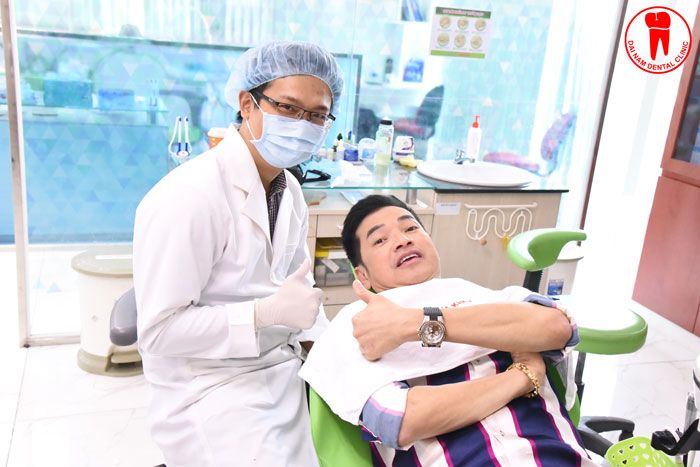 Thanks to our reputation and quality, we have widely earned the trust from lots of customers. Many of them are overseas Vietnamese people or foreigners from the US, Australia, Canada, France, Spain, etc. According to them, they chose our services because they could feel and see the enthusiasm in our consultants, the devotion of our doctors with clear and correct English, and reasonable price. They also shared that we were highly recommended by their friends, and that's why they could rest assured. They said they were totally satisfied having their treatment with us.
PRICE LIST FOR ORTHODONTICS SERVICES
For your own interest and advance budget preparation, we hereby share the price list for the latest braces available on the market. Their price varies, depending on the type of braces used. Prices for orthodontic treatment procedures are fully available on our website. This can help you in personal budgeting as well as choosing a method that is financially appropriate to you.
Braces / Orthodontic treatment
USD
AUD
EUR
UNIT
Examination and consultation
Free
Free
Free
Jaw
Metal Braces
817
1150
735
Jaw
Metal Self-Ligating Braces
925
1300
832
Jaw
Ceramic Braces
1075
1510
968
Jaw
Self-Legating Ceramic Braces
1183
1658
1064
Jaw
Sapphire Braces
860
1210
774
Jaw
Lingual Braces
2588
3664
2322
Jaw
Invisalign in USA
5177
7415
4531
2 Jaw
Removable Retainer
86
122
77
2 Jaw
Fixed Retainer
86
122
77
2 Jaw
Hawley retainer
86
122
77
2 Jaw
Above is all the information regarding braces that you need to consider before having an orthodontic treatment. More importantly, Dai Nam Dental is now having a free consultation program on orthodontics matters. If you have such a need, please feel free to visit us at our clinics, consult our doctors about which braces to use, treatment time, or whether tooth extraction is required based on your current dental conditions, etc. Please contact our hotline at (+84) 96 4444 999 for your appointment.

DAI NAM DENTAL CLINIC – "THE REPUTABLE DENTISTRY"
Dai Nam Hospital - Oral care centers better
179-181 Nguyen Thi Minh Khai, Dis1, HCM
Hotline: (+84)964 444 999
Mon–Sat: 8.00–8:00 / Sun: 8.00–6:00
Email: marketing.nhakhoadainam@gmail.com
More 32 branches here...