THE BEST METHODS OF BRACES
Braces are the first choice for those who have dental defects. There are now different methods of orthodontics. Which one is the most suitable depends on a person's needs and fiance. Dai Nam Dental Clinic would like to introduce some braces as follows:
VARIOUS KINDS OF BRACES
Here are the best braces based on their materials:
Metal braces
Ceramic braces
Sapphire braces
In this article, Dai Nam Dental Clinic would like to share in detail the material of the most common braces on the market.
METAL BRACES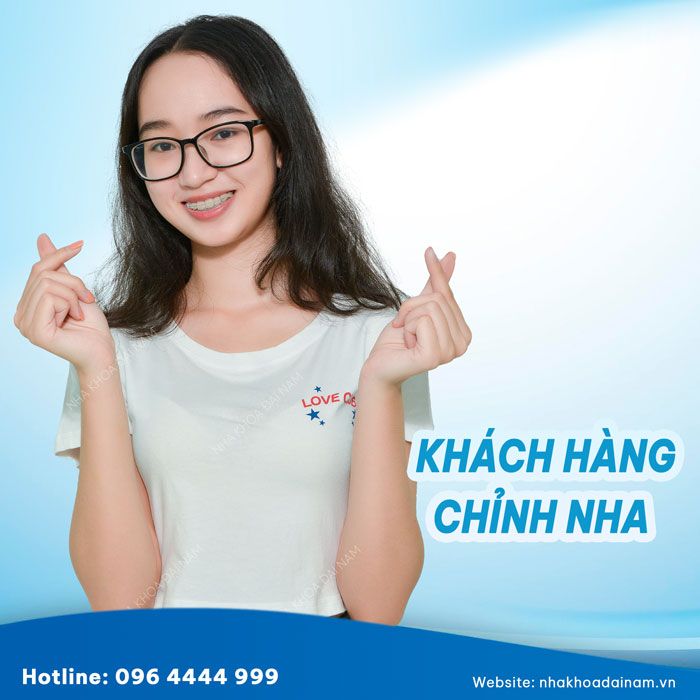 Metal braces are the first choice for people planning to have orthodontic treatment. Statistically, they are the most chosen braces in the world.
There are 2 kinds of metal braces: standard metal braces and self-ligating braces.
Standard metal braces are also called 'traditional braces', using the metal brackets that are applied to the teeth and the bendable wire that is threaded through the brackets to put pressure on the teeth and help move them. Standard metal braces use elastic tie holding the wire onto the metal brackets. These bands have good elasticity that can effectively support, stabilize, and maintain the effect of the orthodontics in order to get the best treatment result.
Self-ligating braces are also known as self-locking metal braces; this type of brace is improved from standard metal braces with some additional advantages. Unlike standard metal braces which use elastics to hold the wire onto the metal brackets, self-ligating braces use brackets with clips that hold onto the wire instead of using. These brackets hold the wire more tightly and prevent the elastic bands from rubbing against the cheeks which causes discomfort or entanglement.
Among popular braces used in orthodontic treatment, metal braces are currently the most effective and the least expensive ones.
CERAMIC BRACES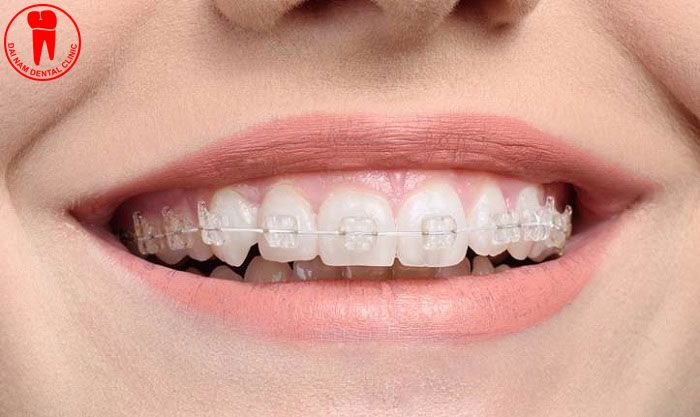 Ceramic braces are the type of braces which are improved from metal braces. Ceramic braces are similar to traditional braces in design as wire, brackets, etc but their materials are different because they are made of ceramic. Ceramic braces consist of: standard ceramic braces and self-ligating ceramic braces.
Standard ceramic braces: use elastics bands to hold the wire on the brackets.
Self- ligating ceramic braces: using brackets with clips that hold the wire instead of elastics.
Ceramic braces offer a subtler look than metal braces, and the brackets have the same color as your teeth. However, they also come with a few disadvantages. The brackets are more fragile than metal braces, so they require more careful protection, or over-tight the wires might break the ceramic brackets.
SAPPHIRE BRACES
Sapphire braces are the type of braces which use crystal-clear brackets, along with the wire, elastics applied to the teeth then move them into the correct position. This type of braces is widely chosen by almost all customers because of its aesthetics.
This technique is highly aesthetic, but it is more expensive than metal braces. Sapphire brackets can break easily if they are not correctly and professionally handled by dentists during the operation.
INVISALIGN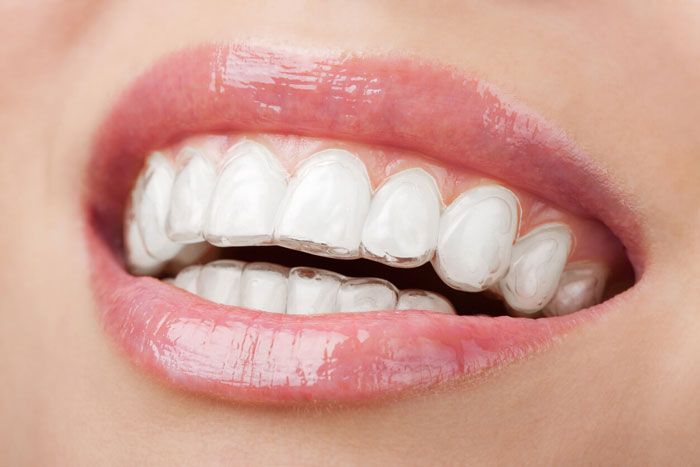 Invisalign is one of the most chosen braces in the world besides the standard metal ones. Invisalign utilizes a series of custom-made clear plastic aligners that are worn over the teeth instead of brackets and wires. These aligners provide a suitable tightening force to shift the teeth into their ideal location. Invisalign is a great invention of dentistry. Dai Nam Dental Clinic is one of the
first dental clinics who apply the technology in Vietnam.
Comfort and no entanglement in lips and gums are some big advantages of Invisalign compared to metal braces. It is also virtually invisible, less noticeable which is more aesthetic than traditional braces. Invisalign braces can be removed from the mouth whenever necessary, more convenient than traditional braces which cannot be taken out. This characteristic allows you to eat anything you want without food leftover. Moreover, patients can maintain good oral hygiene like usual.
Read more: Renowned clinics for orthodontics in Ho Chi Minh City
PRICE LIST OF BRACES
We would like to share the price list of braces for your reference and advance preparation. Currently, their prices on the market vary, depending on the type of brackets chosen.
Price lists for orthodontic treatment of Dai Nam Dental Clinic are available on our website for your reference and preparation. With that, customers can easily choose a method which best matches their finance.
Braces / Orthodontic treatment

USD

AUD

EUR

UNIT

Examination and consultation

Free

Free

Free

Jaw

Metal Braces

817

1150

735

Jaw

Metal Self-Ligating Braces

925

1300

832

Jaw

Ceramic Braces

1075

1510

968

Jaw

Self-Legating Ceramic Braces

1183

1658

1064

Jaw

Sapphire Braces

860

1210

774

Jaw

Lingual Braces

2588

3664

2322

Jaw

Invisalign in USA

5177

7415

4531

2 Jaw

Removable Retainer

86

122

77

2 Jaw

Fixed Retainer

86

122

77

2 Jaw

Hawley retainer

86

122

77

2 Jaw
All above is some information about the braces that you may need to know before having an orthodontic treatment. If you need a consultation or examination, please visit Dai Nam Dental Clinics directly or contact with us via hotline: 096 4444 999 for a free consultation.

DAI NAM DENTAL CLINIC – "THE REPUTABLE DENTISTRY"
Dai Nam Hospital - Oral care centers better
179-181 Nguyen Thi Minh Khai, Dis1, HCM
Hotline: (+84)964 444 999
Mon–Sat: 8.00–8:00 / Sun: 8.00–6:00
Email: marketing.nhakhoadainam@gmail.com
More 32 branches here...