IMPLANT - FOR YOUR LIFETIME OF HEALTHY SMILE
A bright smile can help make a good first impression great and bring more value to your life. But if you have a hole in your smile – Tooth loss will actually affects your confidence, mood and daily activities. Let Dai Nam Hospital help you complete your smile with the chance of getting attractive incentives from us.
Big incentives at Dai Nam Hospital
Discount 150 USD/ Implant Straumann (Switzerland).
Discount 10% for all other Implants.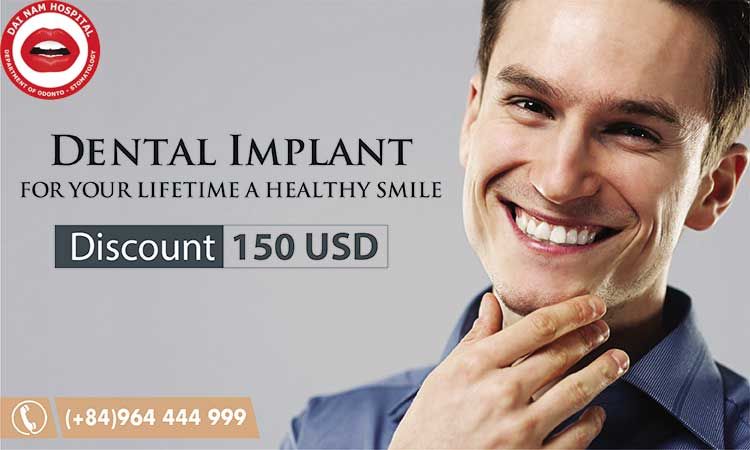 Terms and Conditions:
You must schedule your dental appointment through our Online System to receive this promotional price.
This promotion cannot be combined with any other promotions of Dai Nam Hospital.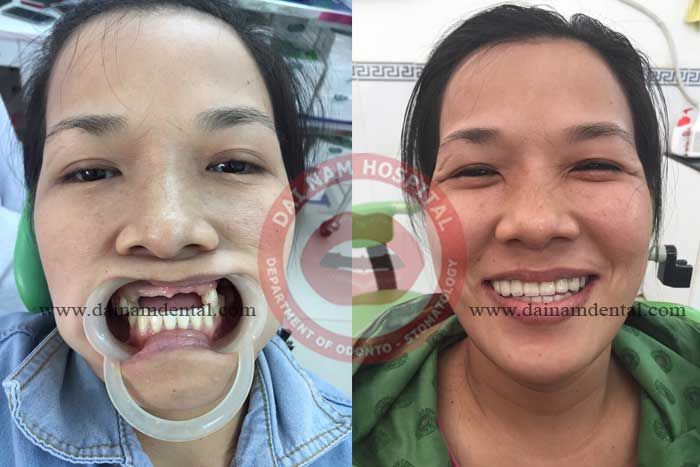 About Dai Nam Hospital
Over 20 years of establishment and development, Dai Nam Hospital has become one of the leading centers of dentistry in Vietnam. We have years of experience of placing tremendous amounts of dental implants with great success and satisfaction to our both domestic and foreign customers.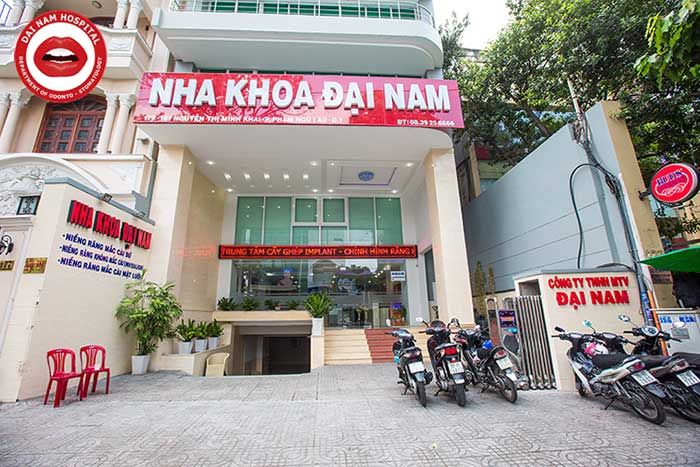 Team of experienced doctors with top professional skill
All doctors trained in developed countries in the world, constantly improving their level to bring the patient an excellent treatment result.
Dr. Ho Ngoc Tien Trung – Director of Dai Nam Hospital, who is the main professional responsible for modern implant technology always want to bring patients satisfaction and peace of mind about their smile.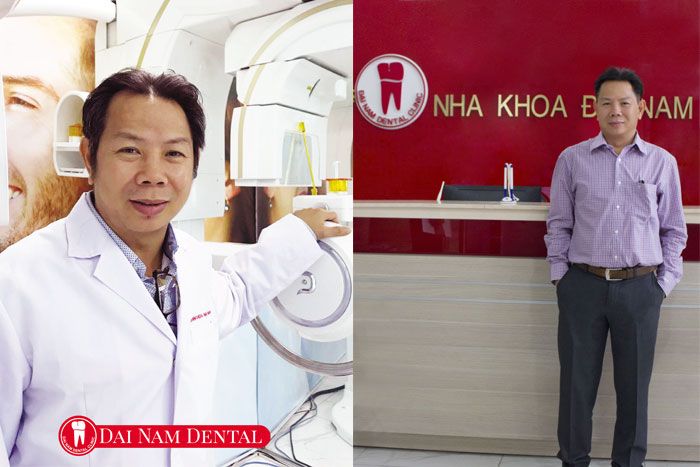 Invest in all the most modern equipment in the world
The system of modern facilities meets international standards, surgical room performed strict sterile to ensure secure absolute.
Dai Nam Dental always have the modern equipment to meet the complicated restoration of patients.Owning modern dental porcelain technology CAD/CAM, Cone beam computed tomography, ISQ or Implant Stability Quotient.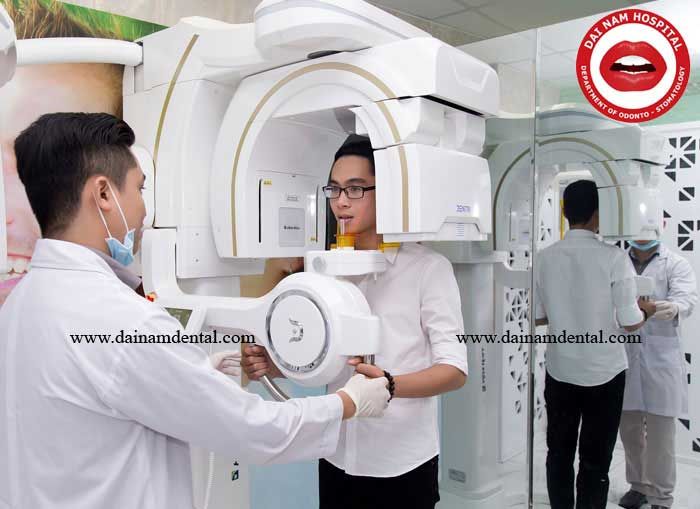 Let Dai Nam Hospital help you have a radiant and healthy smile throughout your life!

DAI NAM DENTAL CLINIC – "THE REPUTABLE DENTISTRY"
Dai Nam Hospital - Oral care centers better
179-181 Nguyen Thi Minh Khai, Dis1, HCM
Hotline: (+84)964 444 999
Mon–Sat: 8.00–8:00 / Sun: 8.00–6:00
Email: marketing.nhakhoadainam@gmail.com
More 32 branches here...