Best kinds of porcelain crowns available today
Cosmetic porcelain crowns are one of the fashionable methods of cosmetic dentistry that are interesting to lots of people. However, many of them do not understand what porcelain crowns are? And a series of questions regarding porcelain crowns such as: Do they affect anything? How long does it take to make porcelain crown teeth? What types are the best choice today and the process of making ones? Hereunder we will thoroughly answer all questions concerning cosmetic porcelain crowns, and you will also learn more about the process of making porcelain crowns at Dai Nam Dental Clinic. Based on that, you will feel confident to choose Dai Nam Dental Clinic to improve your smile.
WHAT ARE PORCELAIN CROWNS?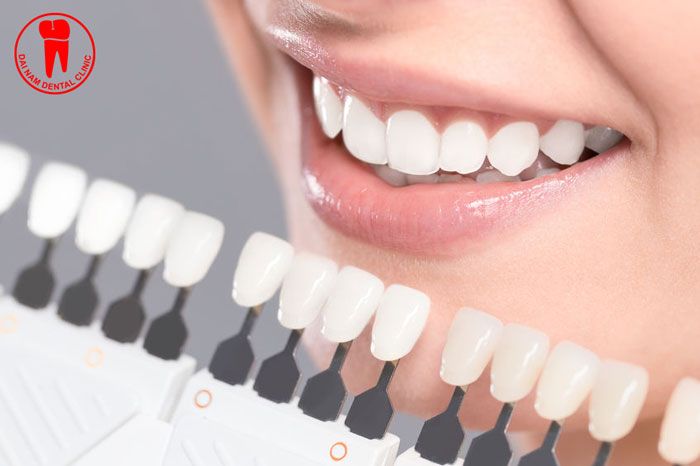 Many people only know that porcelain veneers improve the whiteness, even-ness of their teeth and help them have a brighter smile, but few people understand the exact definition of the cosmetic porcelain crown treatment procedure. In this article, we will explain to you more about this procedure. Cosmetic porcelain crowns are a technique that covers the entire natural teeth by a ceramic layer with a thickness of 0.5 – 0.7mm.
This layer, also known as porcelain crowns, is made according to the standard smile ratio and the customer's desired tooth shape. The bigger and more prestigious the dental clinic is, the sharper, more delicate, and more natural the porcelain crown will be made in order to give you a perfect smile.
WHAT ARE THE BEST PORCELAIN CROWNS NOWADAYS?
What are the best porcelain veneers today is a question that draws many people's attention. In this article, Dai Nam Dental Clinic will help you choose the best types of dental crowns, for long-term use and high aesthetics. Porcelain teeth used in cosmetic dentistry are usually classified into two categories: metal- porcelain teeth and all-ceramic teeth.
Metal-porcelain teeth: Metal-porcelain teeth are made of two parts, the metal structure inside and the porcelain veneer on the outside.
All-ceramic teeth: All-ceramic teeth are formed entirely of porcelain. This type of porcelain crown is commonly chosen by many customers when planning to make porcelain teeth.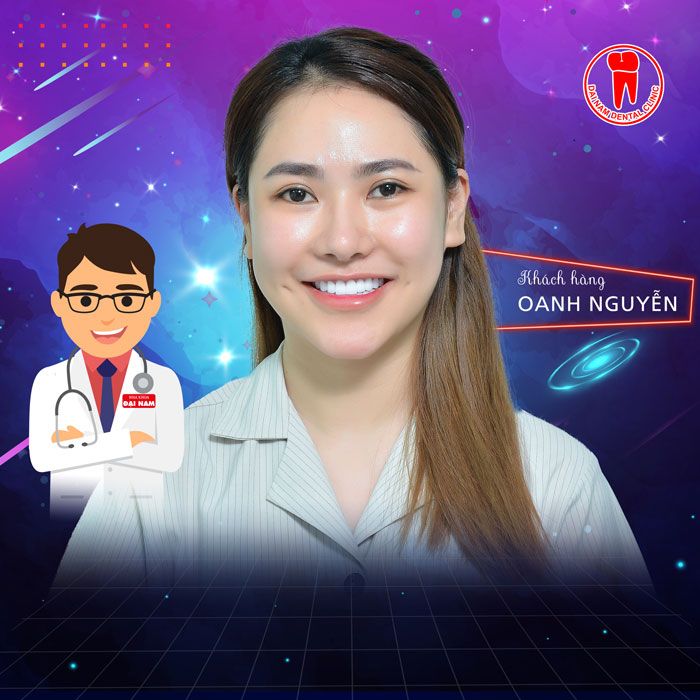 METAL – PORCELAIN TEETH
Although they are all called as metal porcelain teeth, they are classified into many different categories. At Dai Nam Dental Clinic, we provide two types of porcelain crowns that are American porcelain and Titan porcelain. These are the two most widely chosen types of metal-porcelain teeth. This kind of dental crown is mainly for eating purposes, but those who have aesthetic aims often choose all-ceramic teeth.
Read more: Everything about Veneer porcelain gluing
ALL – CERAMIC TEETH
The current best porcelain crowns belong to this group. It's because this type of dental crown has many advantages, its nature-like whiteness, no bruises on gingival margin, and great durability.
Nowadays, when cosmetic dental clinics are mushrooming, many types of porcelain teeth are also created with different names and prices, and of course, with various qualities. To have the best porcelain teeth, you should choose reputable clinics such as Dai Nam Dental. We want to introduce you to several high-end porcelain teeth that are considered as the best dental crowns these days: ones from the USA and the others from Germany.
Porcelain products from Germany: All – ceramic Cercon and All-ceramic Cercon Heat (Cercon HT).
Porcelain products from USA: all-ceramic Zirconia Crystal; all-ceramic Diamond; all – ceramic Lava Plus – 3M ESPE; all-ceramic Diamond Vita; all-ceramic Nano, etc. These are the most popular and quality porcelain teeth today. At Dai Nam Dental Clinic, we have all these kinds of porcelain teeth, with their genuine origin guaranteed and long-term warranty policy that will surely bring you your peace of mind being our customers.
In the following, we will analyze some of the most selected porcelain teeth.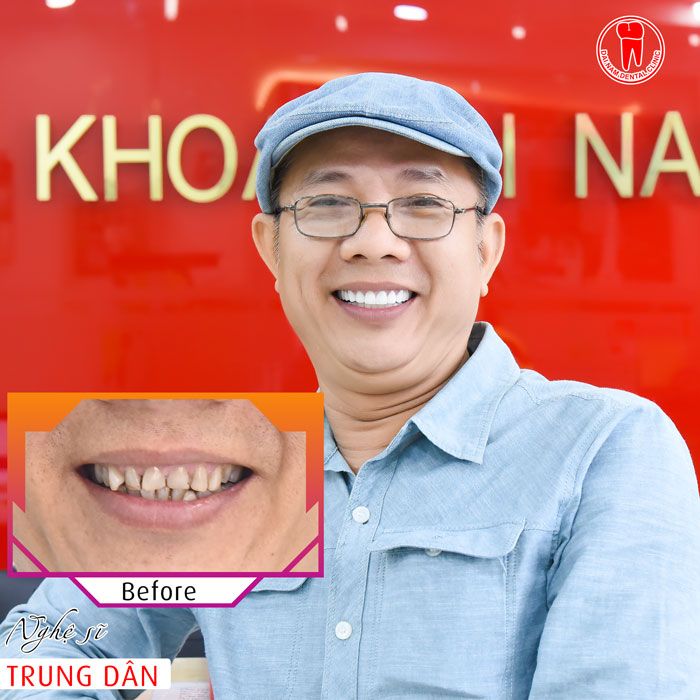 CERCON AND CERCON HT LINES
Cercon is an all – ceramic teeth product line. This type is made entirely of porcelain, originated from Germany, and is widely chosen to make aesthetic porcelain teeth by many people. Cercon HT is also designed in Germany, but has many advantages over Cercon teeth regarding teeth' shininess and hardness due to being manufactured after Cercon. This porcelain teeth product line has many advantages, such as:
Multiple tooth shade options;
Great durability;
No bruises on gingival margins;
No stain or tarnish over time;
Low cost, suitable for many people.
Like Cercon and Cercon HT, Zirconia porcelain teeth are also all-ceramic teeth, for both the outside and inside of the teeth, but it originated from America. The price is lower than Cercon and Cercon HT, but they still have many outstanding benefits.
Multiple tooth shade options;
High durability;
No bruises on gingival margins;
No stain or tarnish over time;
Attractive price;
Long-term warranty.
In comparison, the Cercon and Cercon HT porcelain teeth slightly outperform the Zirconia ones in terms of shininess. Still, if you're limited on budget, Zirconia is also a great choice.
DIAMOND AND DIAMOND VITA LINES
Diamond and Diamond Vita are all – ceramic teeth; that is, the inner frame and the veneers are made entirely of porcelain. Diamond porcelain crown earns its name based on its excellent properties and luminosity. Diamond Vita was created later, but has higher durability and beauty than Diamond. These are the two types of high-class porcelain teeth most popular with artists, overseas Vietnamese people (Viet Kieu), and foreigners today.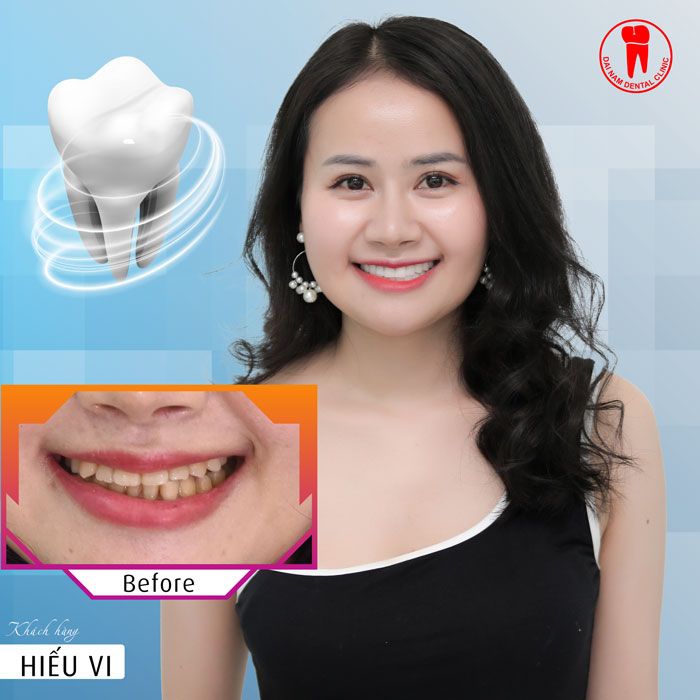 OTHER PORCELAIN CROWNS: LAVA PLUS – 3M ESPE; NANO ALL-PORCELAIN TEETH
Lava Plus and Nano are also high – end porcelain teeth; they are at the top of the market's best dental crown. They are equivalent to other all-porcelain teeth in luminosity, high durability, and wide popularity. However, to know which porcelain line is most suitable for you, you should visit dental clinics for the most specific and accurate consultation from the porcelain crown experts.
Read more: Making beautiful porcelain teeth at Dai Nam Dental Clinic
QUOTATION OF LATEST PORCELAIN CROWNS
Along with paying attention to the quality of porcelain teeth, people are also interested in their price which varies depending on the type and quality.
For customers with an average income, they can choose the standard porcelain teeth. Those with higher budgets can select the high-end porcelain crowns for the better durability and aesthetics.
At Dai Nam Dental Clinic, porcelain teeth' price is always transparent, helping customers feel secure in choosing us. The average price ranges from VND 1 million to VND 12 million for each unit. Based on your needs, doctors and experts will consult and help you choose the most suitable one. For more details, please refer to the latest price list for porcelain crowns below, which will surely help you in choosing the right porcelain teeth that meet your budget.
PORCELAIN CROWNS

USD

AUD

EUR

UNIT

USA

43 – 65

62 – 92

39 – 58

Tooth

TITAN

86 – 108

122 – 153

77 – 96

Tooth

ZIRCONIA CRYSTAL

173

244

154

Tooth

CERCON/ VITA/ VENUS

216

305

192

Tooth

CERCON HEAT (CERCON HT )

259

366

231

Tooth

EMAX/ DIAMOND

302

427

269

Tooth

LAVA PLUS -3M ESPE

345

489

307

Tooth

DIAMOND VITA

431

615

418

Tooth

LAVA QUARTZ

431

615

418

Tooth

LAVA PEAD

642

923

626

Tooth

LAVA DIAMOND

855

1230

835

Tooth

CERCON-HT VENEER

345

489

307

Tooth

DIAMOND VENEER

431

615

418

Tooth

DIAMOND VITA VENEER

518

733

461

Tooth

NANO VENEER

647

916

576

Tooth
For any information and questions about porcelain dental services, please visit Dai Nam Dental Clinic or contact our hotline at 096 4444 999 for further advice.

DAI NAM DENTAL CLINIC – "THE REPUTABLE DENTISTRY"
Dai Nam Hospital - Oral care centers better
179-181 Nguyen Thi Minh Khai, Dis1, HCM
Hotline: (+84)964 444 999
Mon–Sat: 8.00–8:00 / Sun: 8.00–6:00
Email: marketing.nhakhoadainam@gmail.com
More 32 branches here...